This emerging rock/country singer just finished her summer tour on the heels of her heartfelt
blues/country rock album debut, Turquoise. Coco kicked off her tour by opening for Billboard
country music artist Phil Vassar at Chingawassa Days Festival in Marion, KS on June 4 and
conclude at the Center Stage Santa Fe on August 20 while opening for multiple Grammy and
Americana Music Association Award-winning musician Jim Lauderdale.
Coco also shared the stage with the likes of Billboard country artist Casey Donahew, and the
Oak Ridge Boys with Hillbilly Authority on the tour – just to name a few.
Coco's band known as the Redeemers, features some heavy hitters including prolific
songwriter Billy Harvey playing guitar and bass, and singing background vocals. He's currently
in the studio and on tour with Patty Griffin. Over the years Billy Harvey has broke into the Top
100 on the CMJ charts and is also working as a producer with the likes of Charlie Mars, Bob
Schneider, Slaid Cleaves, and Steve Poltz. Alongside Harvey, Dony Wynn plays drums. As a
master rhythmatist, Wynn has performed with countless world class musicians. Fellow
collaborators include the likes of Dr. John, Robert Palmer, Patti LaBelle, Brooks and Dunn,
and Robert Plant - among many others.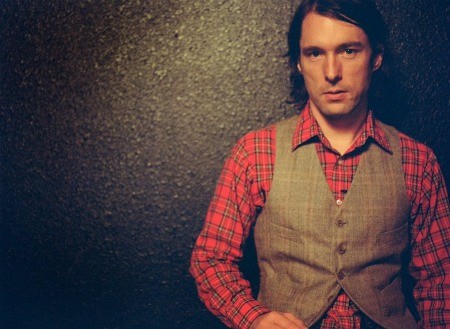 Singer/songwriter Billy Harvey was born in Evanston, IL, though he moved several times during his early years, finally ending up in Chicago where he attended high school. After graduating, he moved to San Francisco hoping to start a band. While living out of a VW van he joined a band called Flame, which was together for six years and released two records. Having never been the vocalist and having written songs along the way, Harvey started playing solo around the Bay Area. The location didn't seem right to him, so he relocated to Austin, TX, where he has since worked with such artists as Trish Murphy, Kacy Crowley, andS teve Poltz. Harvey's releases include the More Happy Than Sad EP and three full-length albums, Toast , Pie and Dear Danger. Billy is in the studio and on the road with Patti Griffin.
From improvising with pencils, file cabinets, and metal stairs, to perusing junkyards for an emergency "kit," Dony Wynn is an inventive and talented drummer. By the age of two, Dony Wynn knew that he was destined to be a drummer. Dony Wynn was instantly enamored with music when he heard his first Elvis Presley and Fats Domino records. One Christmas, he received a toy drum set. The next, more drums. When Dony Wynn saw the Beatles and The Dave Clark Five on the Ed Sullivan show his aspirations were set. In his early teens, Dony Wynn was already playing with musicians who were much older than himself. Since he grew up in Southern Louisiana, Dony Wynn was automatically exposed to an array of gifted and successful musicians. While he was still in high school, Dony Wynn got the opportunity to play with Dr. John. It was with Dr. John that Dony went on his first U.S. tour. Dony Wynn took a four year break from performing in order to further develop his technique.After this time, Dony Wynn studied with Leo Nocentelli. Dony Wynn moved to Los Angeles and worked with Robert Palmer, Brooks and Dunn, Patti LaBelle, Wang Chung, Steve Winwood, and many other talented musicians.
Born in Pittsburgh, PA Taylor O'Connor is a self taught pianist who's influences range from the classical improv pianist Keith Jarrett to the Beatles and prog-rock bands like YES. At the tender age of 14 he was discovered in a music store playing a keyboard and was asked to go on the road with a successful regional band in the Washington DC area. 5 years later after touring with that band he decided to go to college where he majored in film. Winning several awards he was on the road to being a documentary film maker working for Lost Planet.However, his skills as a musician and composer quickly changed that route as the film company began needing music for their films and summoned him to write and record soundtracks. In
between recording and playing shows, Taylor is an in demand composer for film and tv scoring the indie western, The Last Bullet and his compositions can be heard on PBS, the History Channel and the syndicated tv show The Drive.